Support you, protect you and defend your interests!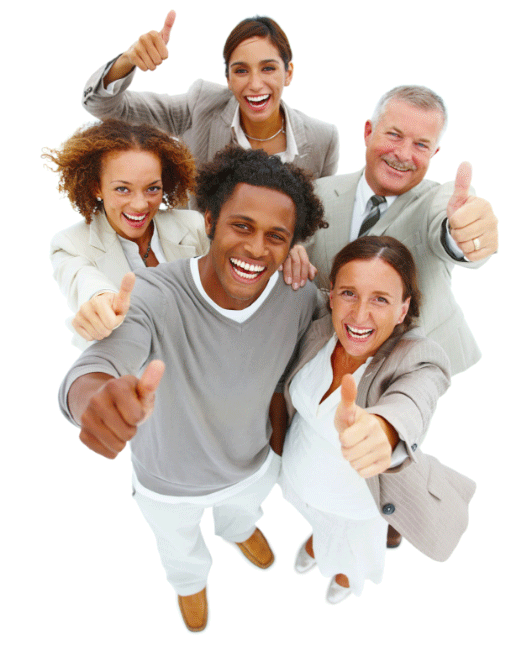 Cabinet Airiau - Immigration Lawyer
Online appointment booking
Consultation in the office and by videoconference
Our mission: your satisfaction
We support you until the accomplishment of our mission.
More than 600 customers trust us every year!
Several solutions in case of emergency
Send us the decision to be challenged, and we will
take care of everything.
Contact our hotline on +33 (0) 3 67 97 86 55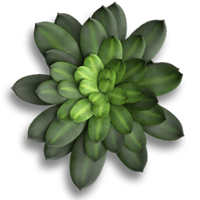 Airiau Avocat firm intervenes in several languages ​​and is devoted exclusively to the law of foreigners. Indeed, the increasing complexity of foreigners' law requires competent and responsive lawyers.
In this sense, we intervene to support you in order to obtain a residence permit from the prefecture.
We also help you to regularize undocumented migrants and to obtain French nationality.
Likewise, we defend you in court to protect your rights.
We are able to seize the administrative courts in all the jurisdiction of Alsace and Moselle.
For advice on foreigners' rights, we assist you throughout France.
Airiau Avocat is serious, reagent, and is therefore the reference in foreigners' law.
Airiau Avocat works in all areas of foreigners' law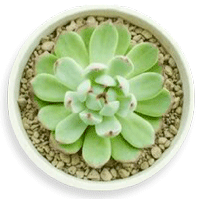 The firm's team is trained to be able to respond to each problem. In all cases, each foreigner must be fully aware of the applicable law before proceeding to the prefecture. However, it often happens that the foreigner applies for a residence permit even though he does not meet the conditions to obtain it. In this regard, the prefecture can notify him of a refusal decision, which risks being accompanied by a deportation decision. In order to avoid such a situation, you must contact us.
In addition, an undocumented foreigner can, under certain conditions, obtain a regularization. In this case, our team will be able to accompany you perfectly.
Likewise, in certain situations, you can also obtain French nationality.
In any case, the firm's team is at your disposal to meet your expectations.
Immigration law lawyer: take advice from Airiau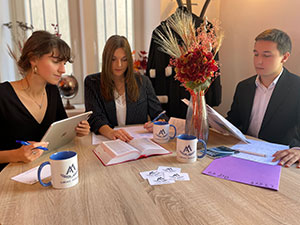 Foreigners' law is a complex subject that evolves very quickly. In the same sense, your personal and family situation is intended to develop over the course of your life. Depending on the situation, if you were not eligible for a residence permit, you can now meet the conditions to obtain one. It is therefore important to contact the office regularly, particularly in the context of an exceptional admission to stay in order to regularize yourself. After several years on French territory, and once professionally integrated, you can claim to obtain French nationality. Acquiring French nationality allows you to benefit from numerous advantages, especially since you will hold European citizenship. It is strongly recommended to contact the office before taking any action with the prefecture. A lawyer will be able to advise you perfectly on the procedure to follow so as not to make any mistakes. Often, it is already too late when the lawyer intervenes. Given the consequences that a decision from the prefecture can have on your life course, make a habit of contacting a lawyer in foreign law for each step. The law firm dedicated entirely to foreigners' rights assists and represents foreign nationals within the administration and before the French courts.
Consultation with the immigration lawyer.
This is a very important step. This consultation makes it possible to identify the nature of the conflict and the next steps to take. During the first appointment, it is recommended to prepare the necessary documents for the study of your file. During the consultation, you can ask questions to get more details regarding the resolution of your case. Consultation by videoconference is also possible if you live in another region or you would like the firm to take care of your case without having to travel. Then, the assistance of the lawyer allows the creation of your residence permit application files. It also allows the filing of appeals against decisions handed down by prefectures or courts. Maître Airiau supports you throughout the procedures for applying for or renewing a residence permit, applying for French nationality or applying for asylum.
The

The firm's main areas of intervention are:
request for regularization on French territory thanks in particular to work, private and family life or for medical reasons;
lodge an appeal against a refusal of a visa, residence permit or nationality;
recourse against an obligation to leave French territory, a ban on returning to French territory, a house arrest;
bringing your family to France through family reunification;
make a change of status, in particular from student to employee;
defense in the context of a transfer procedure to another European country (Dublin transfer);
in the event of an expulsion decision from French territory;
request a work permit from the DREETS;
apply for French nationality: by decree, marriage or filiation;
request an opinion on the viability of your economic project from DREETS.
For example, in the event of a removal order, it is essential that the foreigner contacts the lawyer as quickly as possible. Indeed, most decisions are subject to appeal within very strict time limits, such as 48 hours. The Airiau Avocat firm is always at your disposal to support your contested decisions.
When your problem concerns your irregular situation or if you are "undocumented", you must seek the assistance of a lawyer. Thereafter, he accompanies you in your administrative procedures or for your appeals before the court.
Being vigilant in your relations with the prefecture, the key to guaranteed peace of mind at Airiau Avocat!
Airiau Avocat: your privileged interlocutor for contesting the prefecture's rejection decisions
The prefecture regularly notifies rejection decisions by post. Note that you have an appeal period in order to contest the decision before the competent court. In such a situation, it is advisable to contact the firm directly, which will be able to guide you.
The route to contest a decision of the prefecture is as follows
You bring the decision to be contested and your supporting documents
Preparation of the appeal
Our teams are working to implement a strategy
Your lawyer drafts the appeal by setting out the decisive arguments
Your file is studied by the court
You are summoned to court with your lawyer
Your file is filed with the court registry
The decision is taken by the court
Discover news and information on foreigners' rights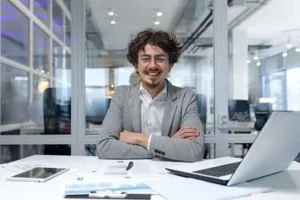 Who can obtain the salaried residence permit? A foreigner who exercises a salaried activity under a permanent employment contract (CDI) can obtain
At each step, the firm advises and guides you.
Airiau Avocat: supporting you, protecting you and defending your interests!